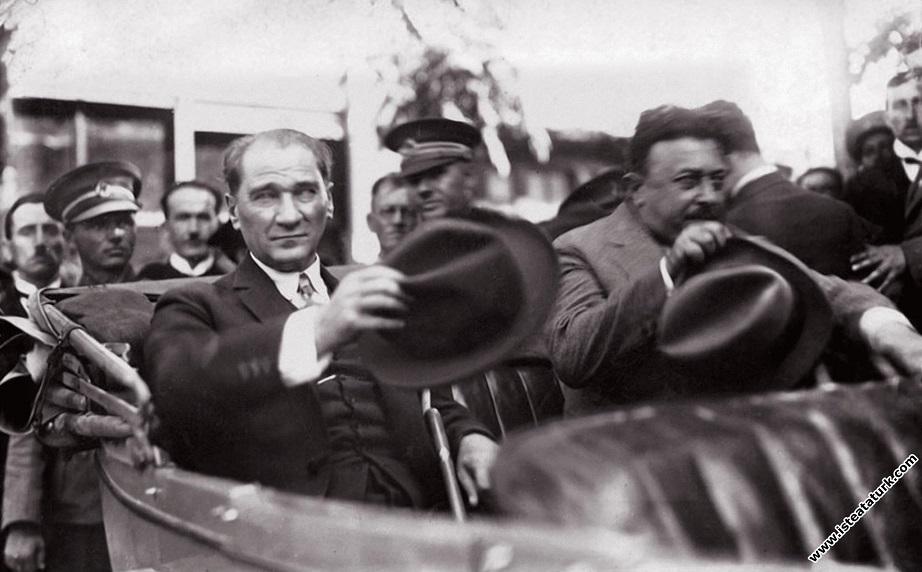 Although Atatürk was a great leader, a great commander, he had a merciful and benevolent heart as well as the most sensitive people.
(Retired Naval Colonel) Bahri S. Noyan, who was in charge of Atatürk, tells:
"Atatürk was a great leader, a supreme commander, and had a heart that was as merciful and benevolent as the most sensitive people. Years of running from battle to battle on the fronts had not hardened his heart. According to his place, he would not have the heart to be harassed even for the smallest animal."
"Hunting dog under the car"
"I think another incident is enough to show Ata's sensitivity on this issue. The incident took place on Çankaya Street. However, at that time, these streets were not as dense as today, and the roads were not as wide and regular as they are now. Occasionally, sporadic documents would pass, that's all.
One day we were in Ankara, we were returning to the mansion following Ata's car. At one point, a very cute hunting dog with a collar on his neck suddenly appeared in front of Ata's car. The driver's sudden braking could not prevent him from hitting him. One of the fenders slammed into the dog, throwing it to the side. But the animal did not die, it was writhing on the ground. When the father saw the scene, he covered his face for a moment. He then gave some orders to his companions. The animal would be immediately shown to the veterinarian, examined and treated if necessary, and he would be informed about the situation. We immediately brought a veterinarian and had the animal examined. As a result of the examination, it was understood that the wound of the dog was mild, but the animal could not see well because it was blind in one eye. The situation was reported to Atatürk."
.
Source: Evening Newspaper, 10 November 1968. Gazi's last years. (Retired Naval Colonel) Bahri S. Noyan.
Share this post