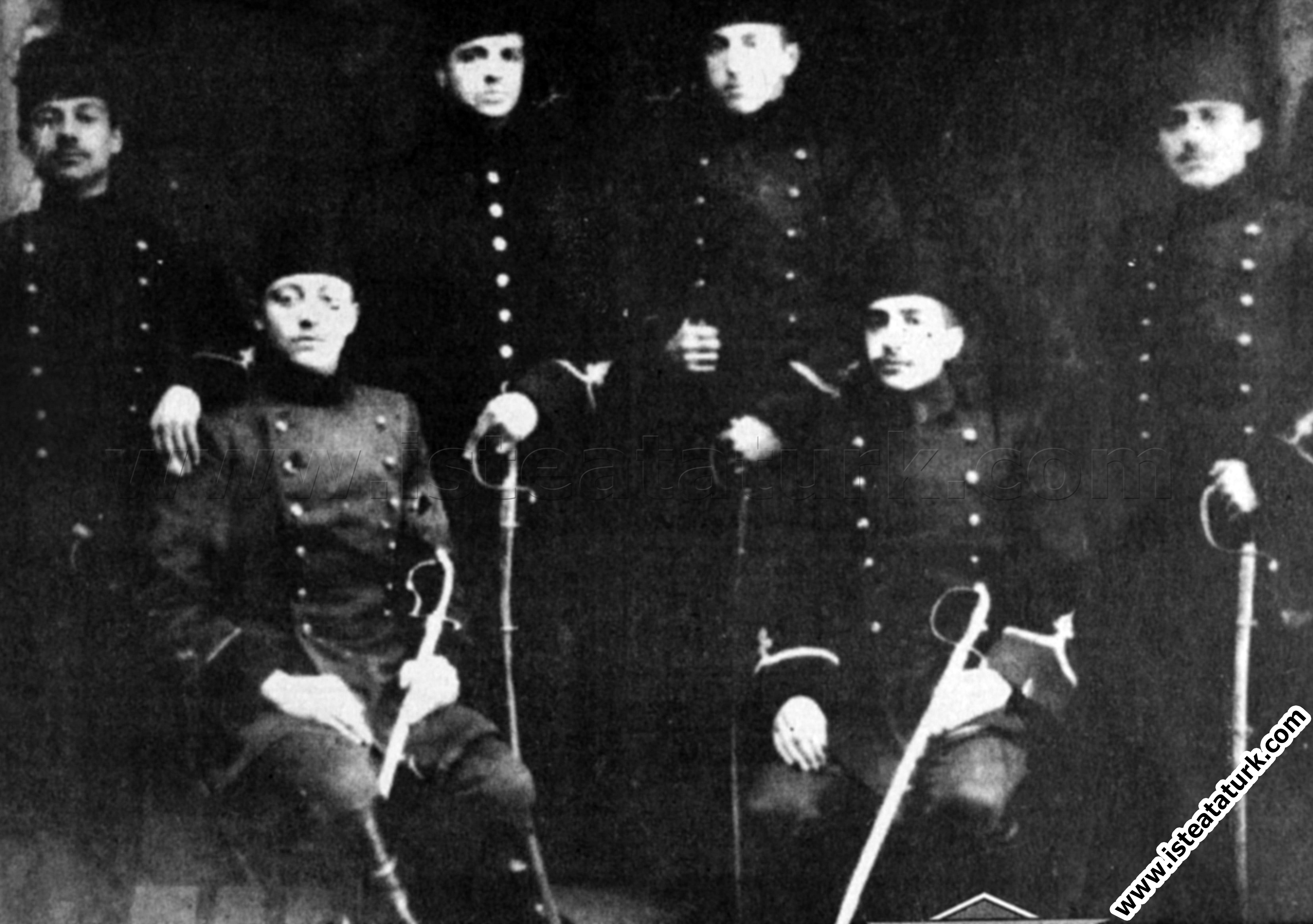 "One day, while we were eating yogurt, a fight broke out between me and my brother. My brother got angry and stuck my head in a bowl of yogurt. Then we laughed out loud." Makbule Atadan (Atatürk's sister)
Atatürk's Sister From Ms. Makbule Atadan
After my father died, we settled in my uncle's village. My uncle had large fields. There, we were all helping with a job. Since me and my brother Mustafa were small, we were given the task of chasing the crows that came to the bean field. In the mornings, my mother would prepare some food for us and send us to the field. We continued our duty there under a canopy made of tree branches until evening.
One day, while I was eating yogurt, a fight broke out between me and my brother. My brother got angry and stuck my head in a bowl of yogurt. Then we laughed out loud.
My mother loved my brother Mustafa very much. He was very fond of my brother, perhaps because he was his first child, or perhaps because he had a son for two daughters. He thought that something was going to happen to him, something was going to be said to him. My brother also loved and respected my mother very much.
Even when my brother was little, he wanted to dress very neatly. He would not talk to every child, and he would never compliment the harsh behavior of children, their games such as throwing plow stones and tripping. When summoned to such games, he very politely turned them down. He used to walk on the street with both hands in his pockets and his head held high. He was a shy child, although he caught everyone's attention.
While he was still in secondary school (15-16 years old), he used to teach the son of Eranoszadeler, one of the notables of Thessaloniki, and the daughter of our neighbor Şevki Pasha.
Source: Unpublished Memoirs of Atatürk, Prof. Dr. Yurdakul Yurdakul, Troy Publishing, 4th Edition March 2006, ISBN: 975-6237-37-6. Page: 39
Share this post