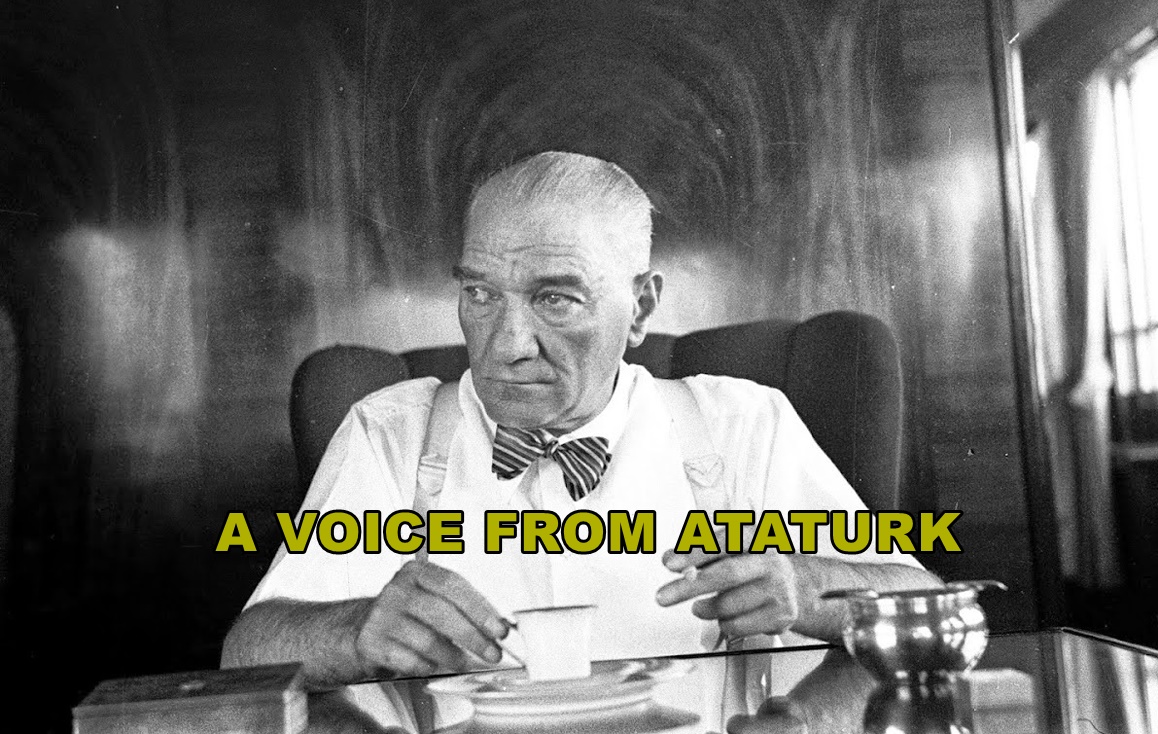 "We are sending you as a spark. You must return in lush flames." Mustafa Kemal
A VOICE FROM ATATÜRK
We were in October 1924. After the Great Victory, Atatürk made two attempts. One of them was the Congress of Economics, which he convened in Izmir, where the word "National Economy" was put forward for the first time in our history. The second act is the sending of the first student group to Europe. In this first group, 150 friends applied to go to Europe. We had a very strict qualifying exam, after a while the results were announced. 13 people were selected out of 150. Now I can remember from this group; Suat Hayri, Burhan Toprak, Namdar Rahmi, Vildan Aşir, Cemil Sena and Necip Fazıl .
Next to my name, Atatürk wrote "Let him go to the University of Berlin". It was the day we set off. One used to go to Berlin by train passing through the Balkans and Poland. The time has come, I am at Sirkeci Station, but I am very confused.
Should I go or stay?
Will they forget me there?
Do they send money?
Just as I had decided not to go and was returning, I heard the voice of a postal messenger: "Mahmut Sadiii!... Mahmut Sadiii! You have a telegram."
A telegram was handed to me. It was signed by the Minister of National Education. It was taken by the order of Atatürk. It contained the following sentence that I can't remember:
"I send you as a spark, you must return as flames."
Mustafa Kemal
I was extraordinarily ashamed of what I thought when I read the telegram.
I said , "Now come and don't go, go and don't work, come back and don't die for this country .Think about it... In 1923, among all his work, wouldn't he die for this country under the leadership of a leader who could sense where, when and how 11 students felt and sent telegrams accordingly?
I went, I worked hard, I was very successful.
I returned to my country as a "flame" .
First, I founded Istanbul University General and Human Physiology Institute. I became the chairperson. Then I became the prime minister of my country.
who am i?
I'm just the scientist created by a two-line telegram...
Whichever course I took, no matter what test I took, this sentence would ring in my ears. Along the way, I carried a fiery enthusiasm and a responsibility like mountains on my shoulders.
This voice will never leave me for the rest of my life.
Ord. prof. Dr. Sadi Irmak
Ord. prof. Dr. Who is Mahmut Sadi Irmak?
Mahmut Sadi Irmak (May 15, 1904, Seydişehir, Konya - November 11, 1990, Istanbul), Turkish medical doctor and politician.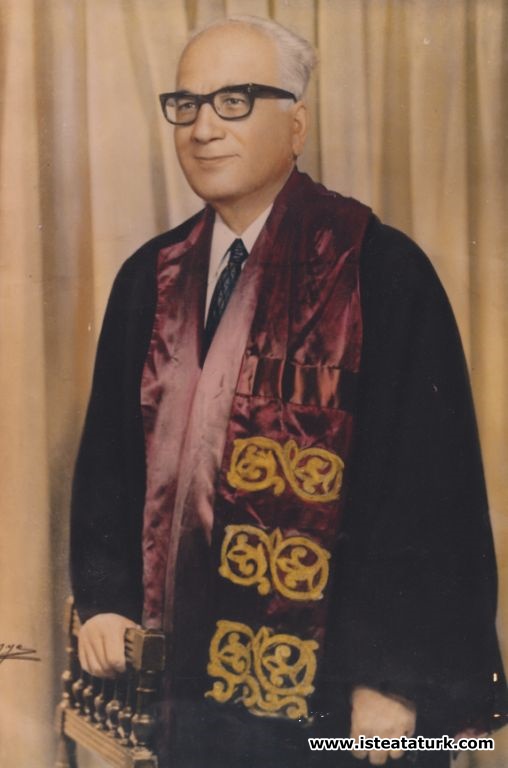 He
was born in 1904 in Seydişehir, Konya. He finished his primary education, middle school and Konya Sultanisi with first place and became a biology teacher. In the same year, he entered Istanbul University Faculty of Law. In 1923, when he was a student at Istanbul University, he studied medicine and biology at Berlin University and became a medical doctor in 1929, as one of the 11 people selected among the 150 people who applied to the announcement on the university walls that the university would send students to Europe with a State Scholarship. He worked as an assistant in Hagen and Düsseldorf hospitals, and when he returned home, he worked as Ankara Government Doctor and Gazi Education Institute biology teacher. In 1933, he earned his associate professorship at the Istanbul Faculty of Medicine. He became a professor of physiology in 1940.
She speaks German, French and Arabic. She is married and Prof. Dr. He was the father of Yakut Irmak Özden and Sabri Irmak, a former MP.
He was elected as a Konya Deputy
in 1943, and was appointed as the Chairman of the Community Centers High Advisory Board in the same year, and then as the Diyarbakır Regional Inspector. He became Turkey's first labor minister on 7 June 1945. In 1947 he was elected vice president of the International Labor Conference. He left the ministry in September 1947. After the CHP lost the elections in 1950, he moved away from politics for a while. In the same year, he returned to science and professional life. He continued his academic life at the Faculty of Medicine in Munich, then Istanbul.
He was elected as the Prime Minister's
Contingent Senator in 1974. After the resignation of the coalition government formed by the Republican People's Party with the National Salvation Party, he was assigned to form a supra-partisan government on 17 November 1974. Despite the fact that only 18 of 450 deputies voted in favor of the vote of confidence in the Turkish Grand National Assembly for the government he created, he was the prime minister until March 31, 1975. After the September 12 Coup, he was appointed as a Konya member to the Consultative Assembly formed on October 15, 1981, and was elected as the chairman of this assembly on October 27. Irmak continued this duty until the election of Necmettin Karaduman as the Speaker of the Grand National Assembly of Turkey on December 4, 1983.
He died on
11 November 1990 in Istanbul. His grave is in Aşiyan Cemetery.
Source : Atatürk The opening of an era, Ord. prof. Dr. Sadi Irmak, İnkılap Publishing House,1984.8. (Page:354-355).
Share this post